Hymn Festival (2021)

Gather with us to sing praises to our God!
When: Saturday, October 16, 2021, 1:00 p.m. until 3:00 p.m.
Where: New Richmond Outdoor Pavilion
Downtown New Richmond, Ohio
116 Susanna St. (@ George & Susanna) Streets
(In case of rain, nearby covered facility will be available.)
What: A themed, a cappella time of worship in song,
where Christians can assemble and lift our voices in praise.
It's beautiful and uplifting to sit alongside the river,
singing hymns with fellow Christians.

What to bring: YOU, ready to worship!
Songbooks, bottled water, and apples will be provided.
You may want to bring a folding chair.
Questions? Want more information? Want to RSVP?
Contact Scott Wyatt by email,
or visit the Facebook Shall We Gather at the River group
Where is New Richmond?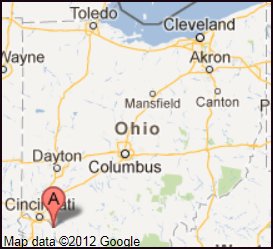 Where is the Pavilion in New Richmond?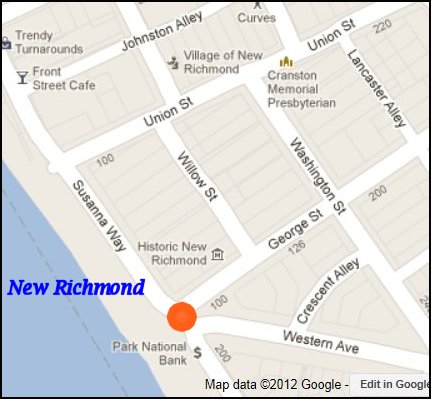 If I'm staying overnight, are there hotels nearby?
Yes! There are several hotels, such as Holiday Inn, in the nearby Cincinnati-Eastgate area.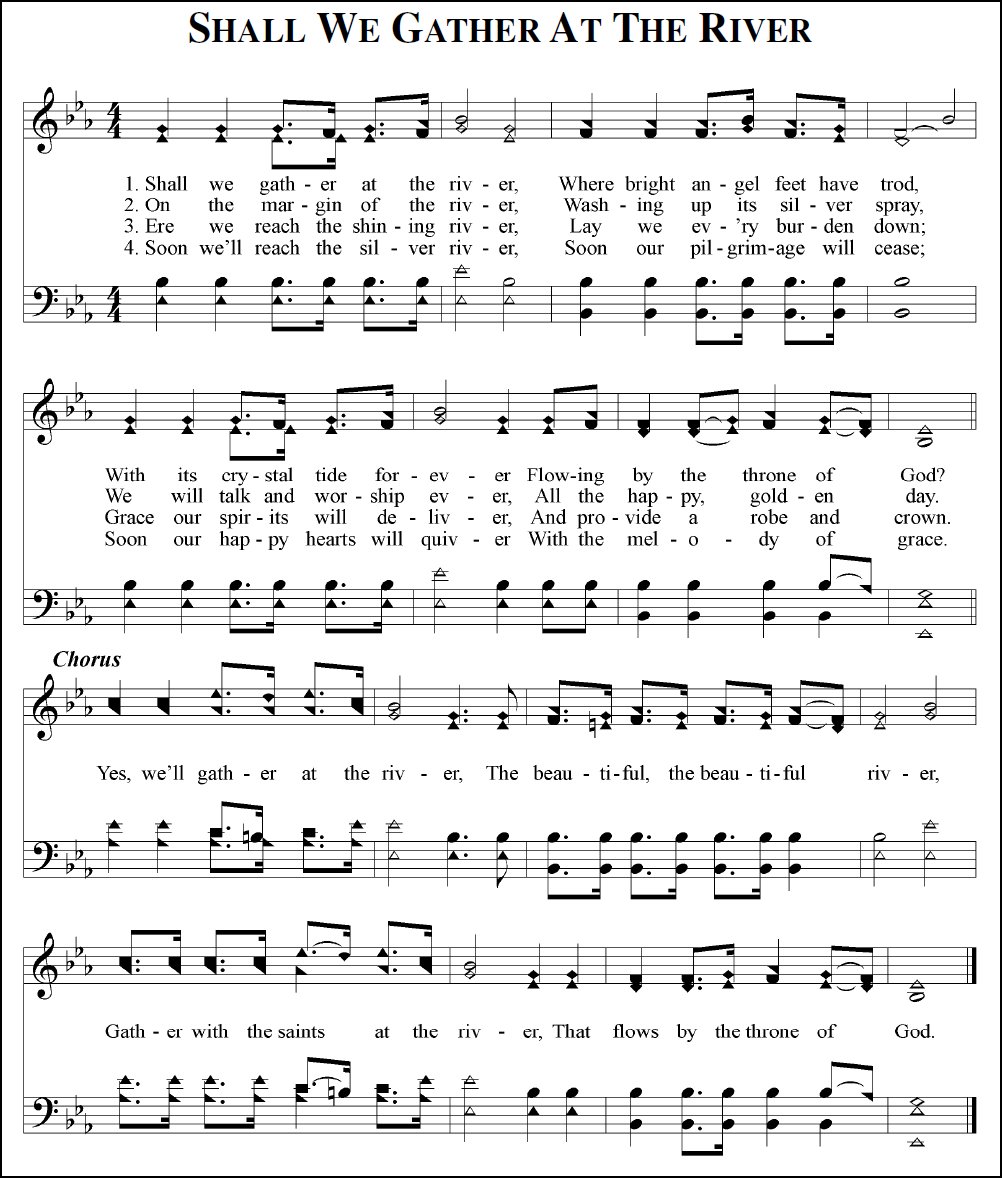 Pics from 2012 Hymn Singing:
Photo Credits:
National Scenic Byways Program
Google Maps
PDHymns.com
Shall We Gather at the River Facebook page
This website developed by dnhaase. (DogwoodNC Home Page)
Copyright ©. 2012-21. All rights reserved.