Charlotte Sacred Harp Singers
Welcome to the home page of the Charlotte Sacred Harp Singers! We offer many topics for you to read and enjoy. Come back to visit our web page any time -- and come visit us at a Sacred Harp Singing!

*** IMPORTANT ANNOUNCEMENT!!! ***
As of 11/1/2010, due a variety of unforeseen circumstances (medical, etc.), the monthly singings of the Charlotte Sacred Harp group have been temporarily suspended.
Check back here for updated information

** Also visit us on our Facebook Page! Click here.**
Sacred Harp is a form of a cappella (unaccompanied) singing unique to America. This type of singing has been passed down from generation to generation since the 1700s, having been rooted in colonial "singing schools". Sacred Harp singings are not performances; all are encouraged to participate as singers, though visitors are always welcome to participate as listeners.
Sacred Harp singing is closely related to Christian Harmony, Southern Harmony, and Old Harp/New Harp singing.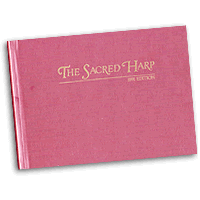 The term "sacred harp" refers to the most holy instrument of all -- the human voice.
For more information about the history of Sacred Harp singing, visit Fasola or Wikipedia.
When and Where Are the Charlotte Sacred Harp Singings?
Charlotte Sacred Harp Singings occur every month. We sing from the tunebook The Sacred Harp, 1991 Edition. Singing does not require auditions or great talent -- just enthusiasm!
For more information, contact Catherine, 704-900-7850.
Click here to download a PDF flyer about the Charlotte Sacred Harp Singers.
Click here to see photos of some recent Charlotte Sacred Harp singings.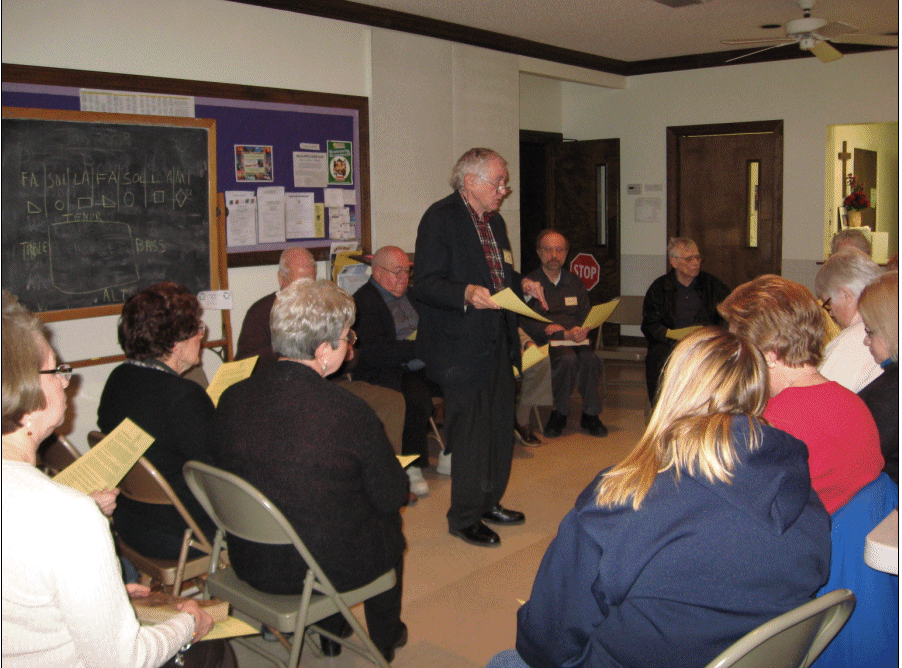 When and Where Are Other Sacred Harp Singings?
There are often other singing opportunities, both locally, regionally, and nationally. Check these links for more scheduled Sacred Harp singings:
What Does Sacred Harp Singing Sound Like?
Sacred Harp singing is four-part acappella -- treble, alto, tenor (lead), and bass -- with male and female voices often singing each part, an octave apart. Some songs are hymns, some are anthems, and others are fugues, with each part taking the lead occasionally during the song. Many songs are in minor keys.
Here are links to some mp3s of Sacred Harp singing:
And here is some video footage:

Why Are the Notes Different Shapes?
Sacred Harp books use "shaped" notation, where the note head shows the musical interval. There are several systems of shaped notation; Sacred Harp uses a four-shape system, with FA-SO-LA-MI intervals defined.
A Sacred Harp scale is Fa-So-La-Fa-So-La-Mi-Fa, in contrast to the (more familiar) Do-Re-Mi-Fa-So-La-Ti-Do scale. Sacred Harp singers typically sing the Fa-So-La-Mi syllables before singing the words to a song.
There are several good internet resources about Sacred Harp music. Here are a few to get started:
But the best way to learn about Sacred Harp singing is to come and sing with us! We'll hope to see you soon!
Website by dogwoodnc, (c) 2007-2012